LUCIA'S PERSONAL STYLING - SUNSHINE COAST
Lucia is passionate about teaching women to understand their unique colouring and body shape, shop with greater confidence, and create a practical, comfortable and stylish wardrobe that authentically reflects who they are. Regardless of your lifestyle, whether you are re-entering the workforce, a professional, travel a lot, retired, or looking to update your wardrobe and image, you deserve to look great and feel confident now.  You are important. You are not invisible.  You are worthy of self-care.  Lucia's Personal Styling empowers women to unfold their inner beauty and outwardly shine.
Lucia is passionate about advising and creating an image for you that reflects your personal style, offering a range of services that are customised to suit your needs.
DISCOVER MORE
With a twenty-year background in education and the creative arts, Lucia is passionate about empowering women to look and feel great. She champions women to present the best version of themselves with clarity and confidence. Lucia's mission is to educate and support women so they feel more positive about their personal image, brand and professional presentation.  'Unfold your inner beauty and outwardly shine' is at the heart of this consultancy business; it celebrates the unique characteristics of each woman and their ability to reclaim and reignite their identity through the transformative power of personal styling.  Lucia will advise and create an image for you that reflects your individual style, offering a range of services that can be customised to suit your needs.
Lucia specialises in supporting women across the Sunshine Coast and Brisbane who require:
Lucia is a certified personal stylist and certified image and colour consultant, having studied with the Professional Styling Academy (Sydney) and Image Innovators (Victoria), respectively.
Lucia is affiliated with the AICI (Association of Image Consultants International) – this is the leading and largest professional association of personal and corporate image consultants worldwide. A non-profit organization, AICI is dedicated to advancing the level of professionalism and enhancing the recognition of image consultants. AICI members counsel both individual and corporate clients on appearance, behaviour, communication skills, etiquette and international protocol. As experts in image consulting, members guide clients to achieve their specific goals with authenticity, credibility and confidence.
WHAT SOME OF LUCIA'S CUSTOMERS HAVE TO SAY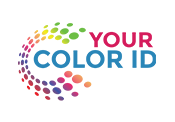 Digital Colour Swatches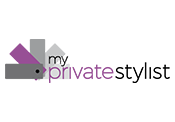 Digital Style Programs