Create a winning wardrobe with neutrals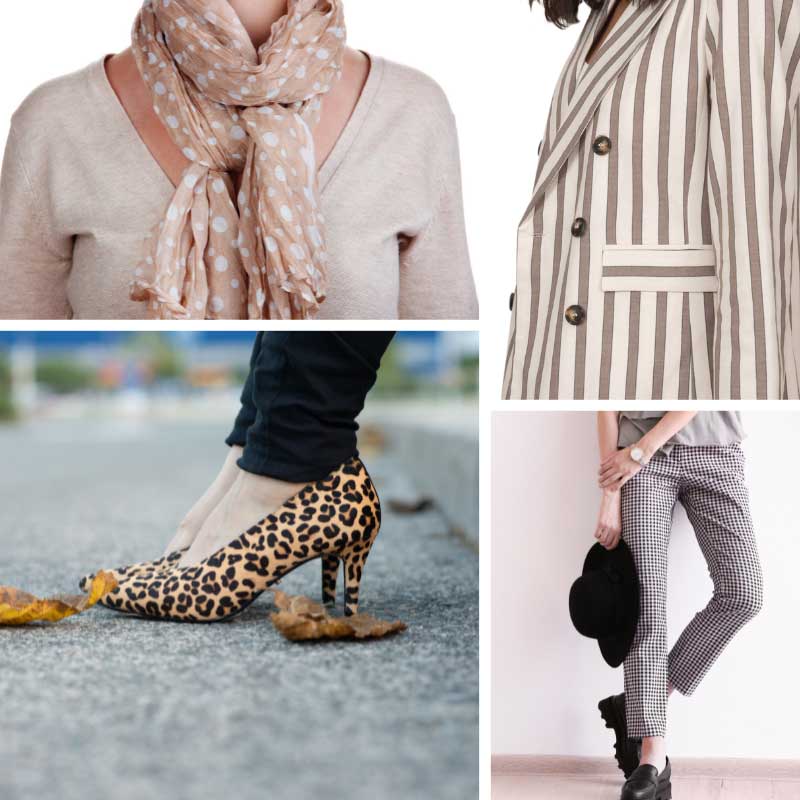 When it comes to the colour choices of garments, everyone has their favourites. Some of us love dressing in bright vivid hues, others prefer quieter, more subdued tones. And there are many who dress somewhere in between. For those of you who have ever had a personal colour analysis, you will know all the colours, including the neutral and universal colours that suit your particular colour ID.
What are neutral colours and how do they support daily dressing?
Neutral colours can be defined as those that appear to lack colour, sometimes referred to as 'achromatic colours'.  They have less saturated pigment and appear to be subtle and 'easy on the eye'.  They are safe, conservative and easy going hues to wear. Common neutrals include black, white, grey, brown, navy and many varying shades in between. One of the benefits of neutral tones is that given their non-offensive charm, they serve as a wonderful pairing with many other colours to help create balanced and harmonious outfits that you love.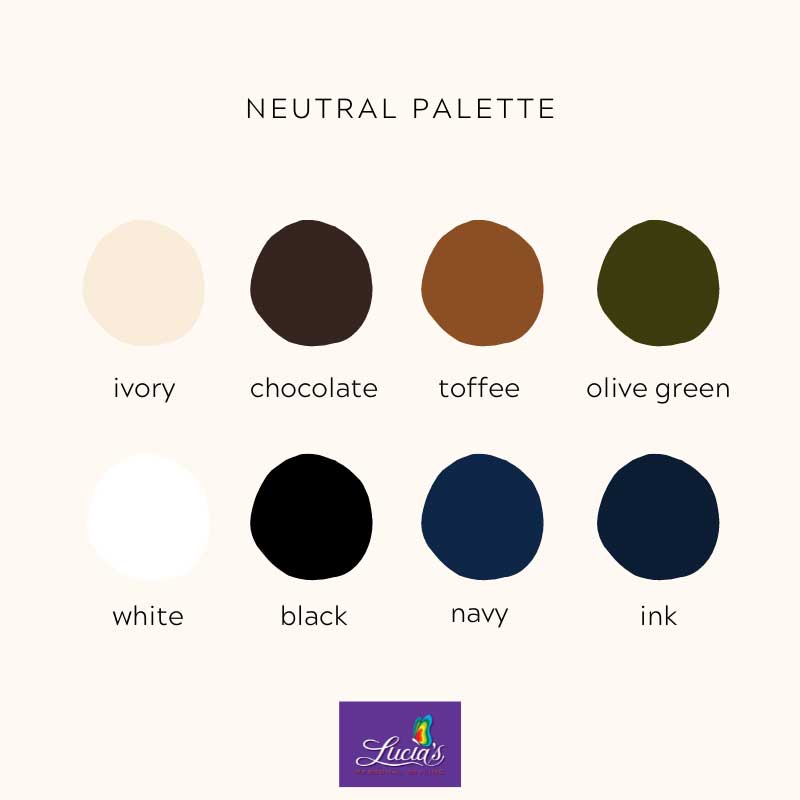 These are just some of the neutral colours that make great investment core colours for your garments and accessories.
Looking more closely, it is possible to see that neutral hues have cool or warm undertones.  There are cooler blue based greys, for example, that contrast with yellowish, warmer shades of grey.  The same can be said for any 'near neutral' hue, ranging from caramel rich tans to cooler taupes, warm deep olive greens versus cool slate greens, ivory and vanilla crème opposed to silk and bright whites. For best effect, pairing neutrals in similar undertones is aesthetically pleasing. Furthermore, wearing your 'best' neutrals will establish a more versatile wardrobe. It will help you to co-ordinate your clothes with greater ease, when dressing in the mornings.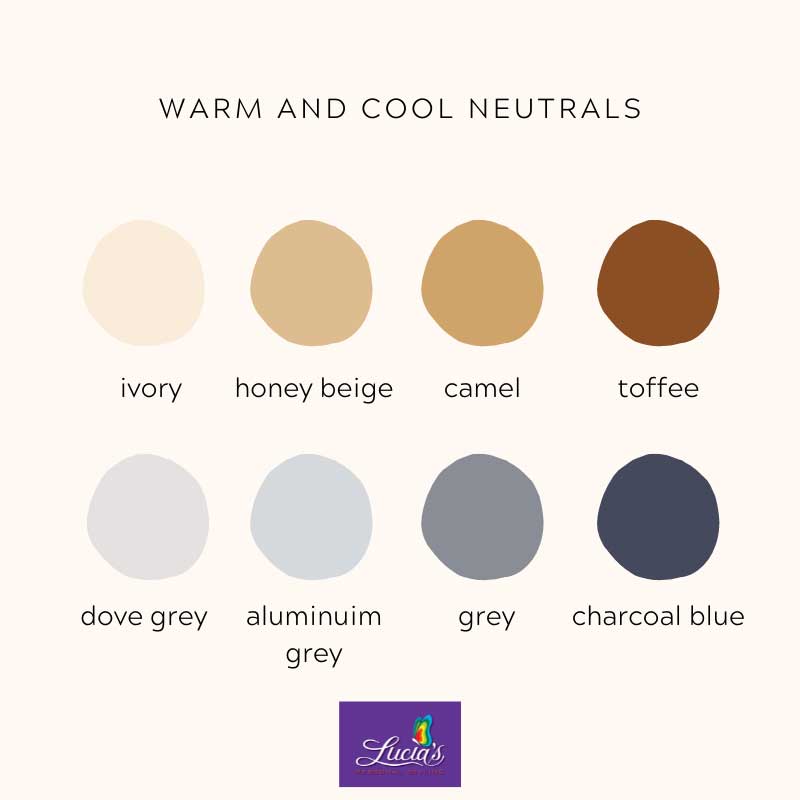 Neutral hues have cool and warm undertones. There is also a variety of light, dark and medium values.
If you are someone with a warm undertone, and you are looking to purchase a 'grey blazer' it is a good idea to be mindful about which particular shade of 'neutral grey' you select. It would be ideal to select a jacket that has more warmth in it, like a stone grey instead of a silver grey. Why?  Because firstly, it will suit your skin tone and colouring and you will look healthier and more vibrant. Secondly, that stone grey jacket will co-ordinate more effortlessly with the other warmer colours in your wardrobe.  It will look fabulous with your dusty pinks, soft periwinkle, pine green, burnt orange, and russet tops, including the other prints and patterns within your colour palette. In other words, your ability to mix and match the garments in your closet will be much easier, less frustrating and overwhelming.
There is also something called your 'Near Neutrals'.  These can range from light medium to medium dark colours. These neutral tones include examples like Toffee, Chocolate, Mid-denim blue, Charcoal Blue, Light Pewter, and Camel. They are also great colour choices when investing in core clothing items.
Core clothing items are those that you wear a lot, to suit your particular lifestyle.  If you require more formal corporate wear, like a suit, or you wear casual pants and tops every day, knowing the best neutral colours for those hard working garments is essential, if you want to establish a fuss free and versatile wardrobe.  Furthermore, when it comes to buying accessories like a quality handbag, select a neutral coloured one within your colour palette.  You'll be delighted to see how effortlessly it will co-ordinate with your outfits.  The same can be said when you select make up, eyewear and jewellery.
When you discover your best colours during a colour analysis, you will also learn about your 'Power Neutrals'.  These are core neutral colours most suitable for workwear, corporate wear and when you need to look authoritative.  Good choices for someone with a cool undertone include charcoal and  marine navy.  Investing in a well-fitting 2 piece suit, in one of these power colours, will set you up to make a positive and professional first impression.  Research has proved that whether we like it or not, humans make a judgement about a person's face within 33 to 100 milliseconds. (Dolan, 2017) If we say that 80% of what we wear from our chest upwards should ideally be in a colour (or colours) that suit our complexion, then it makes sense to wear one of your power neutrals, particularly if you are intent on projecting a strong and smart first impression.
Other types of neutrals?
Neutrals can be found in classic prints and patterns like leopard print, spots, stripes, pinstripes, and check patterns including gingham, plaid and houndstooth, to name a few.  These designs usually consist of at least 2 solid neutral or near-neutral hues.  For example, a classic striped t-shirt in navy and white, a black and white gingham pair of pants in black and white, an animal printed blouse made up of tan and black are all good examples of neutral prints that can be worn quite easily with other basic colours in your wardrobe.  However, remember to look for the classic colour combinations.  A stylised pale blue animal print skirt will not be as versatile as one that is in earthier tones of taupe and chocolate.  Similarly, a bright red check pair of trousers is less likely to have the versatility factor you require for a professional wardrobe, as opposed to a pair of charcoal coloured check trousers, or navy pinstriped pants.  Be mindful of the size of the pattern in relation to your personal scale, as well as the level of contrast that suits you best.  Generally, small to medium sized prints in medium to dark value neutrals are most appropriate for corporate workwear.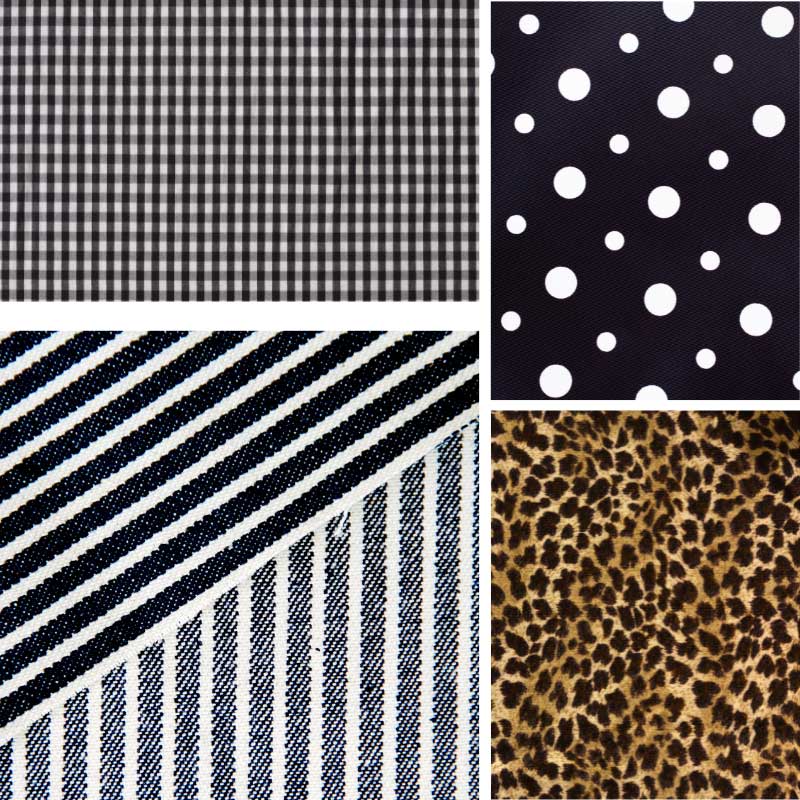 Checks, spots, stripes and animal print are considered neutrals. However, depending upon your style personality, select classic versions in neutral tones, as opposed to stylised and more colourful options as these will be more difficult to co-ordinate in your wardrobe and can easily become outdated.
Stylised and colourful versions of animal print (1-3) are less versatile than traditional forms (4) when co-ordinating outfits in your wardrobe.
Different ways of wearing neutrals.
Wearing neutral shades doesn't have to be boring.
You can vary the textures of neutral shades.  To add greater visual appeal to a monochromatic outfit (dressing in similar shades or tints of one neutral colour), select garments and accessories in different materials and fabrics.  For example, wearing a cream plaid jacket (with its texture and pattern) over a winter white silk blouse and ivory pleated skirt, will create interest.  Adding some jewellery or a scarf in a slighter deeper shade, will also elevate your outfit.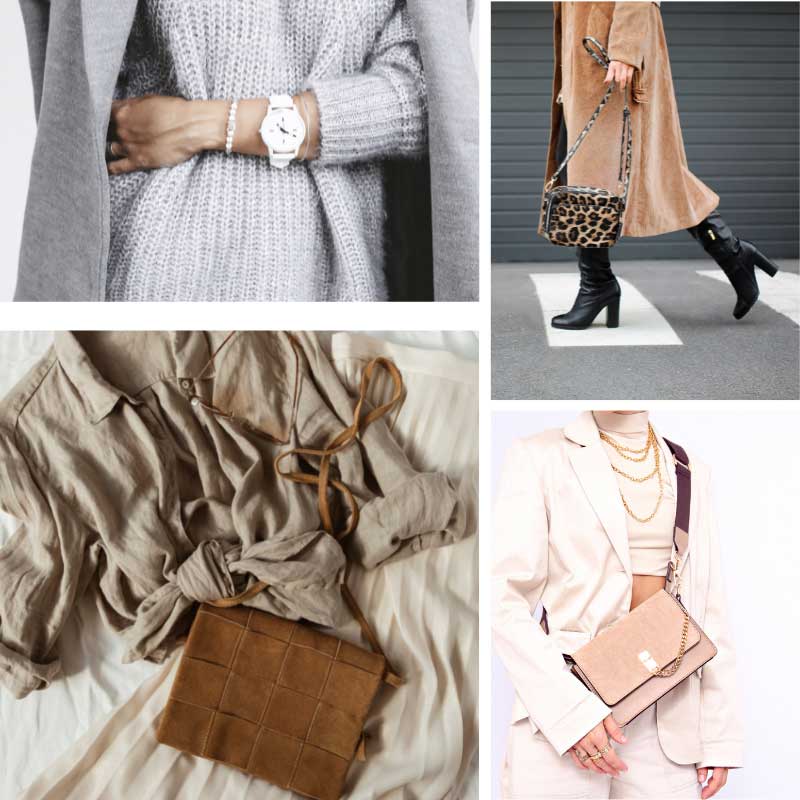 Add different textured garments and accessories to add interest to a tonal look, in a neutral palette.
Wear two or more neutrals together to create an effortless look. Effective medium levels of contrast can be created by pairing black with light grey, or tan and cream.  Navy and grey work really well together as does ivory and khaki.  There are many options and if you know your best range of neutrals, and contrast levels, you will be able to create favourable neutral pairings that suit your complexion and physical proportions.
Add neutral patterns and prints to your outfits. Wear leopard print mules with your black jeans, or pair a black and white polka dot scarf with your grey blazer.  Start with one item until you build your confidence; you'll be pattern clashing with neutrals before you know it!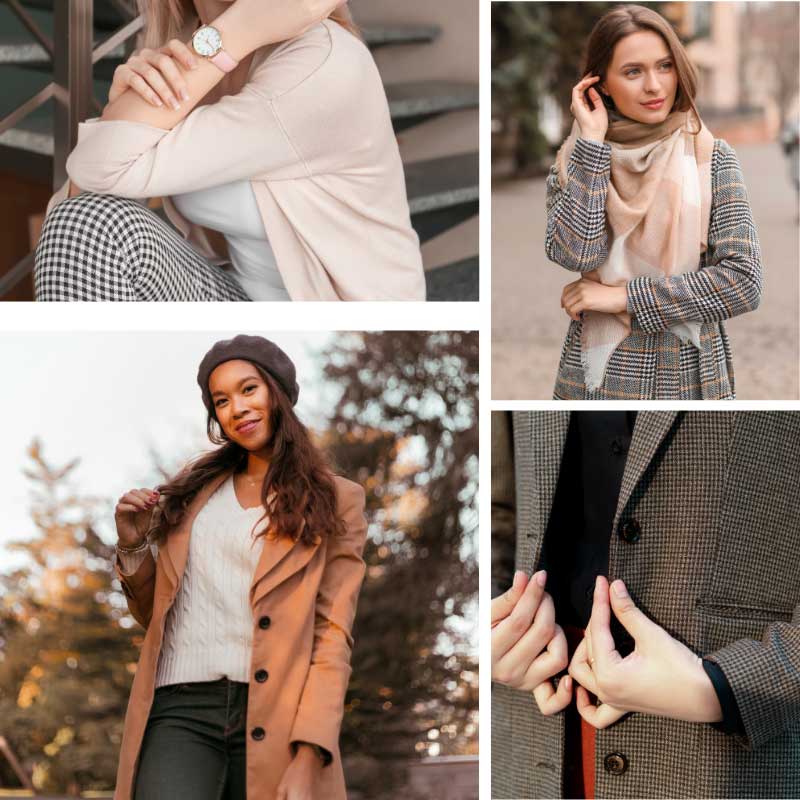 Wearing two or more contrasting neutral colours can work well. Note that these images show the inclusion of different textures and patterned fabrics that add further interest.
Add a signature colour from your palette to create a 'wow effect'. For example, wearing a scarf with a pop of orange against a beige top, or a berry coat over a neutral navy dress, will instantly lift your outfit and elevate your mood! Alternatively, if in doubt with what to pair with a non-neutral coloured garment (those pair of hot pink pants, or a pretty mauve tulle skirt) add a neutral block coloured, or printed item of clothing or accessory. You'll be surprised how it can complete your outfit.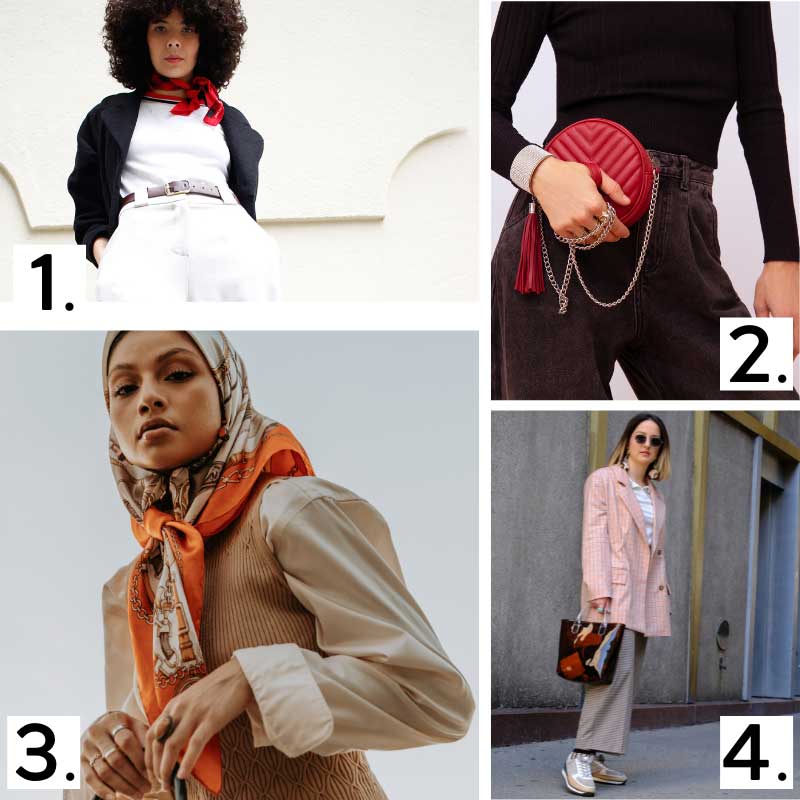 Add a pop of colour to your neutral outfit (1-3), or add an accessory in a contrasting value. The darker patterned handbag (4) creates an eye-catching contrast against the lighter neutral outfit. Play and experiment with the garments and accessories that you already have in your wardrobe to discover new outfits you will love.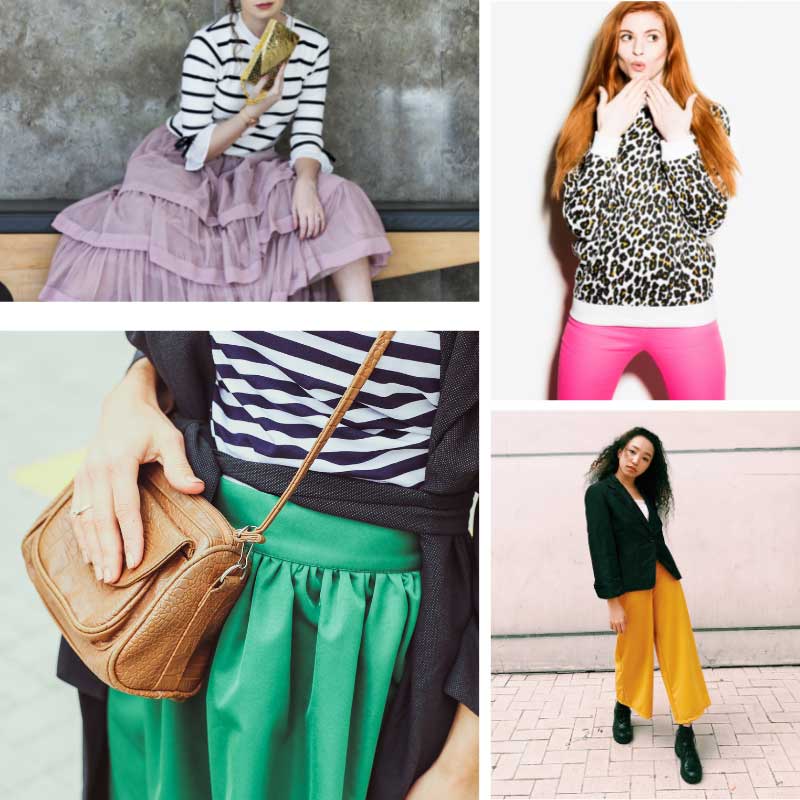 A neutral coloured handbag like the tan one above, or a black jacket can tone down a brighter coloured garment. Alternatively, add a neutral printed top in stripes or leopard for a fun and creative look.
Make the garment with the neutral colour or print the hero of the outfit. A tan or navy trench coat can unify an outfit.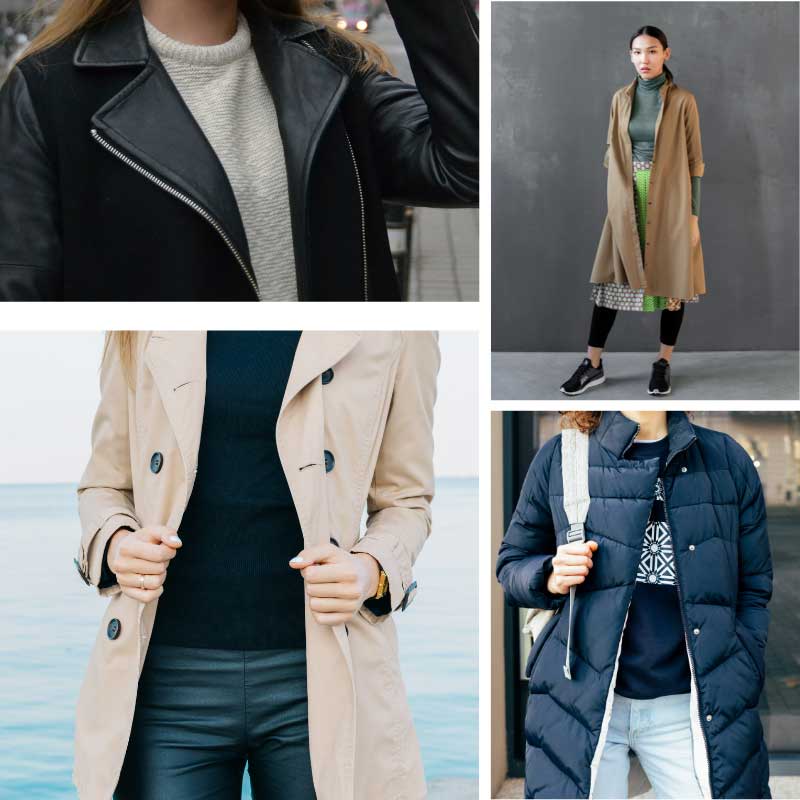 Carefully consider an investment garment, like a jacket, blazer or coat. A neutral hue (in your best colour range) can work really well to unify an outfit and become a versatile garment in your wardrobe.
Remember one of the key takeaways here is to educate yourself about your specific colouring.  Can you wear warm or cool neutrals? Can you wear both? What is the best level of contrast for you? What is your style personality and how does this affect your choices in selecting fabrics, prints and patterns?  Do you prefer dressing in block colours, prints/patterns, or all of the above? These are some of the elements to know and consider before investing in any coloured item of clothing or accessory, neutral in tone, or not.
Colour really makes an impact on so many levels.  It can affect our mood,  and the way we are perceived by others. Colours that aren't congruent with your complexion can make your skin look pasty, tired, and increase dark shadows under your eyes.  When you know the compatibility of your colours, you will look more attractive, receive more compliments and feel fabulous.
Knowing your neutrals is one of the secrets to creating a Winning Wardrobe. Neutral garments and accessories will help you to establish a much more versatile wardrobe. When you open that closet door every morning, you will be able to select garments that work well together, and create outfits you love and express who you are. You will be able to mix and match your clothing items with more confidence and express your authentic personal style. I really believe that dressing daily should be stress free and fun.  Here's to the power of neutrals!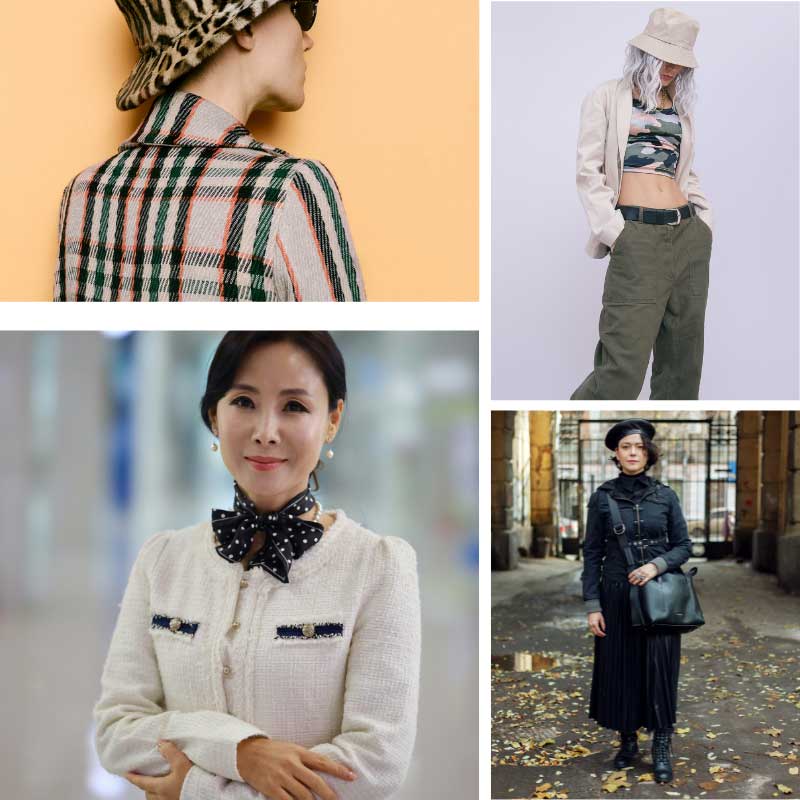 It all comes down to your personal style and lifestyle. Whether you like pattern clashing, adding elegant details, or texture variation, neutrals work for everyone.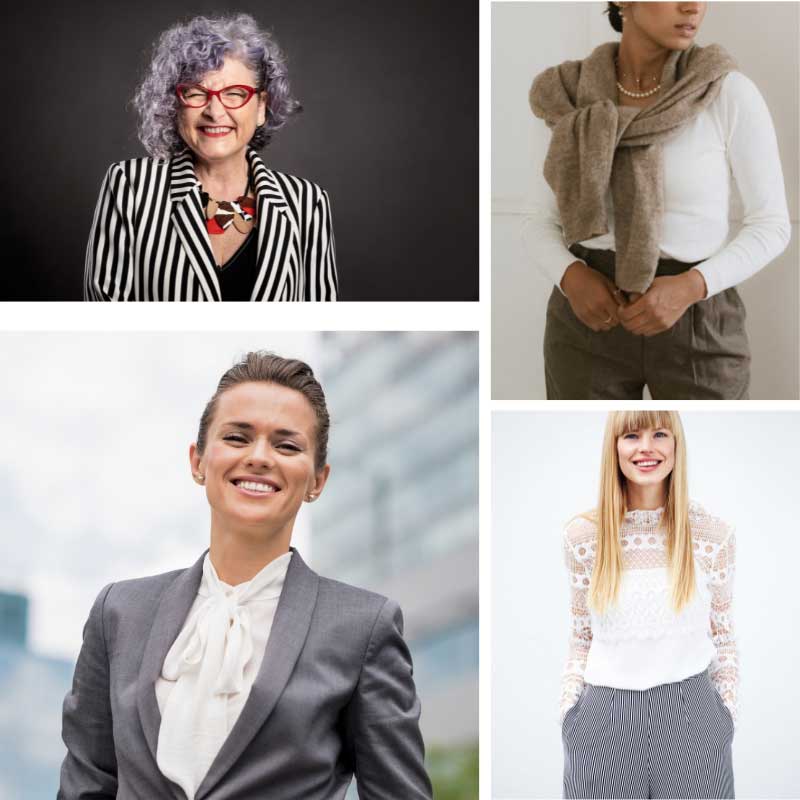 Knowing your specific colour ID, and style personality, means you will be able to find your best neutrals to create a winning wardrobe.