Debunking 5 myths about hiring a qualified personal stylist and colour consultant.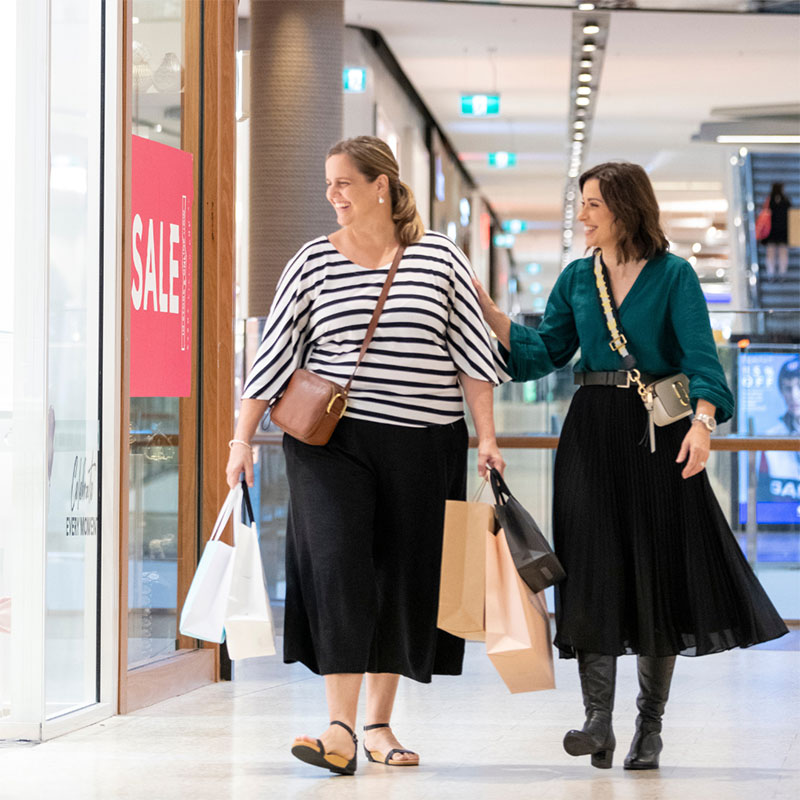 1. Personal stylists are for wealthy people, celebrities and fashionistas.
Nope!  I work with real, every day women, across a variety of socio-economic backgrounds.  These are women who have recently retired, are busy business mums, stay at home mums, single mums, women working in the corporate sector, or not, and many others.  These women are often time poor, and do not have items gifted to them, so everything in their wardrobe must be functional, versatile and suit their budget, lifestyle and personality.  For the clients I work with, daily dressing needs to be a stress free experience, where versatile garments are maximised, to create outfits they love, helping them feel confident and empowered, as well as serving their lifestyle needs.  In fact, many of my clients don't enjoy shopping and find the whole process overwhelming.  They are not particularly trend driven, but they want to understand how to create a more updated and modern look. They want their wardrobe to reflect this and authentically express who they are. Some clients have relocated interstate; no longer requiring lots of woollen winter wear, they want to learn how to dress professionally, without layering so much, in a warmer environment.  Other clients have changed careers, or now work from home, requiring education about a smart casual working wardrobe. Our bodies can change shape at various stages of our lives, and so too, our clothes need to change with us.  These are all regular reasons that warrant the engagement of a professional personal stylist. Shopping with a stylist takes away the stress of finding clothing that suit you.  It is simple and as practical as that.  It's also fun and you will learn a lot along the way, re-connecting with your personal style and developing your style confidence.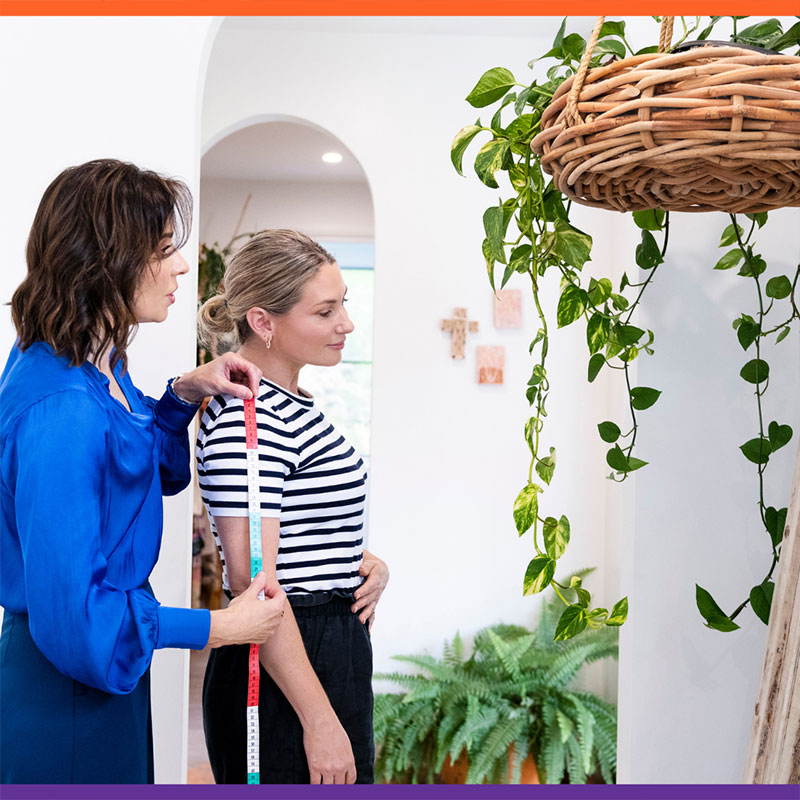 Our bodies can change shape at various stages of our lives and so too, our clothes need to change with us. A personal stylist can assist you to understand the cuts, styles and colours of clothing and accessories that will suit you best.
2. It's too expensive to engage a personal stylist/colour consultant; I should be able to work out how to dress myself.
Statistically, we only wear about one-third of the clothing in our closet, so if you do the sums, that's a lot of money spent on clothes sitting idly in our wardrobes. In relation to that one-third of clothing in your wardrobe that you are wearing, are you happy with the way it is serving you? It's worth considering how much money you have spent over the years on garments and accessories you have either never worn, or worn only once, regretfully realising, 'that was a waste'. And, with no disrespect, if you could work out how to dress in a way that makes you happy, then why do you keep buying things you don't wear, or love?  Are you feeling unenthusiastic about your wardrobe and putting outfits together? Are you unsure about selecting the right coloured frames for those new pair of glasses?  Do you find it tricky finding the right coloured blouse, or shade of lipstick to work with your skin tone? Are you thinking of changing your hair colour?  If you think about the amount of money you have spent at the hairdressers, over the years, then engaging the services of a qualified style and colour coach is going to be a very worthwhile investment that will not only educate you, but save you wasting dollars in the future.  For example, a Personal Colour Analysis is a worthwhile investment that I would recommend you only need to do once every five to ten years, or if there is a significant 'life change'.  For women whose body shaped has changed, investing in a style consultation will help give them the confidence they need to make decisions about selecting and styling their clothing, to enhance their appearance, and boost their mood. That is not frivolous, nor is it vain.  We need to wear clothes every day, so it's important that what we wear expresses the essence of who we are.  Wearing clothes that make you feel strong, confident and attractive is empowering and uplifting.  You will look and feel better, and it's amazing how this can lead to a positive domino effect in your daily life, and in your relationships with others. When you shop with me, you are my VIP and you may be able to access discounts on clothing of up to 20% in some stores.  I can source the best deals and sale items that could potentially suit you, saving you precious time and dollars.  Because of this, I have repeat clients who shop with me annually and/or seasonally, as required.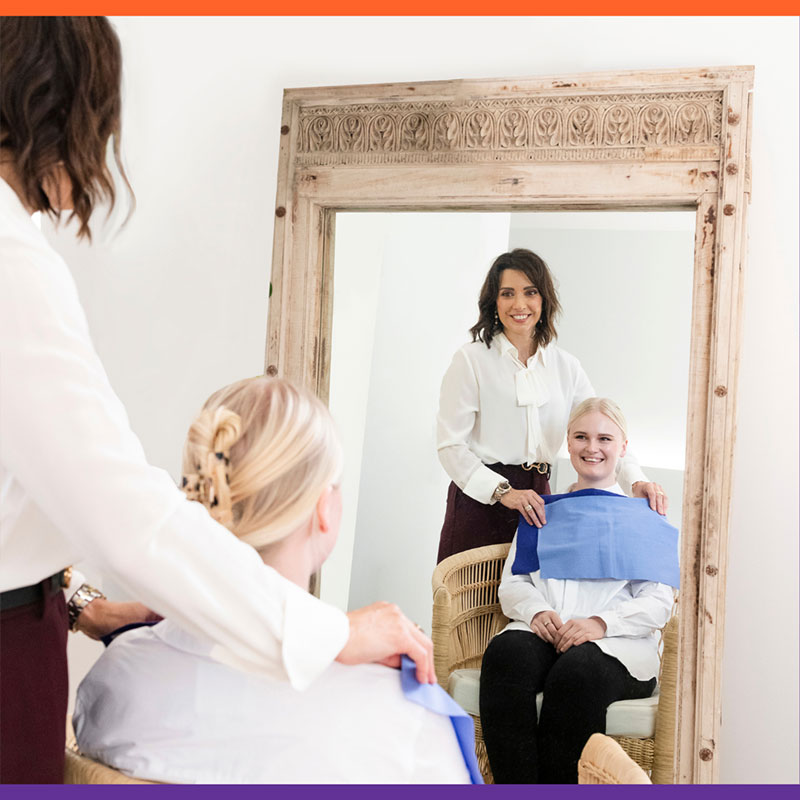 A Personal Colour Analysis is a worthwhile investment that I would recommend you only need to do once every five to ten years, or if there is a significant 'life change'. That's great value when you consider how you will become a more discerning and confident shopper, purchasing clothing in colours that really make you shine.
3. If a personal stylist comes to my home, they're going to judge my home, and the way my wardrobe looks.  Besides, what's the point, because they're just going to tell me to get rid of all my clothes.
No, I don't judge your home, or the size of your wardrobe, and no, I don't tell you to get rid of everything. A personal stylist helps you to evaluate what you currently have and how effectively your current garments and accessories are working for you.  My first approach is to utilise what you have and look to style garments in new ways, suggesting alterations if warranted. The client always has the final say in 'letting go' of garments that no longer fit them, can't be repaired or altered, or are simply outdated and don't suit their lifestyle anymore. These items can be donated or consigned. Every wardrobe consultation is different because every client has different wardrobe goals. Some clients require help decluttering, others want to learn how to mix and match their current items to create 'new' outfits.  A client might need help working out how to create a capsule wardrobe for an upcoming extended overseas trip. Suggestions can be made for those 'missing items' they may need to purchase. I have worked with clients who need a whole new wardrobe for work, and others who need 4 or 5 outfits created for an upcoming photo shoot, to promote their brand or business. Some wardrobe consultations require a little of everything; once again, it all depends on the needs of the individual.  All of my clients are offered a detailed style plan and summary of styling tips and advice (with photos) to remind them of what was discussed during the consultation.  This helps them to keep on track as they develop a wardrobe that reflects their personal style and one that they love.  To be honest, personal stylists are far too busy focusing on you and what's in your wardrobe, so stop worrying about whether you've mowed the lawn or cleaned the floors.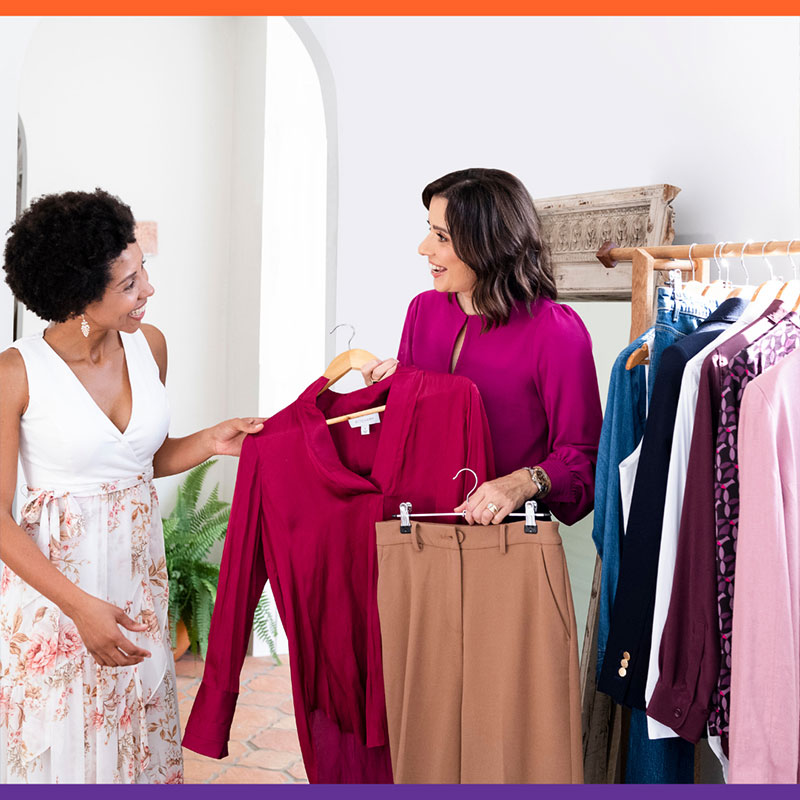 A personal stylist helps you to evaluate what you currently have and how effectively your current garments and accessories are working for you.
4. I'll only be taken to the stores the stylist likes, and I'm afraid she'll try and dress me in the latest fashions, which I'm not really in to.
Absolutely not! Personal styling and personal shopping is a strategic process that is all about serving you.  I can reassure you that as professional style and colour consultant, I am trained to assess your unique, individual traits and personal requirements. When I work with you, I must thoroughly understand your lifestyle, style personality and values, providing holistic styling and colour expertise. Each client completes pre-shopping homework for me, including a shape and colour questionnaire, style personality assessment, photos, and in depth discussion in person, or over the phone.  Often, clients will book in for an additional service before a customised personal shop.  For example, a wardrobe audit is a fabulous way for a client to begin the process of re-evaluating how their clothing serves them.  It's also a great way for me to understand more about the client's lifestyle needs, certain fabrics that might irritate them, values that are important to them, like preferring eco-friendly or vegan garments.  I need to know as much as possible about a client's:
Lifestyle; her work, social and family life
Health issues that may impact on clothing/accessory choices/needs
Personality
Her previous and current history with clothing – choices/preferences remembering that 'now' is critical
Physical proportions and body shape
Colouring
Clothing preferences; cuts, fabrics, style elements
Accessory preferences
Her brand/marketing strategy (if relevant)
Management of her clothing – storage, organisation
Budget
The more information I know about my client, the better I am able to create a suitable shopping list of clothing and accessories she may need. These are the 'missing' pieces that will add a new lease of life to the client's wardrobe, adding maximum wearability, functionality and versatility. This is your list for your life, not some generic one.  For example, I would very rarely suggest a woollen overcoat, as an essential item for a client's wardrobe, living in tropical Queensland, unless of course they travel a lot to colder climates.  A white linen shirt might be a more preferable alternative, but not if you have young children, right?  The shopping list must be practical. The work I do with a client (before a shop) ensures I always select clothes from stores that will align with their personal needs, not mine. I will research clothes from Kmart and Target to middle market retailers, Australian designers and local boutiques, as required. As a stylist, it is my job to be in the know about the latest style and colour trends.  However,  I often advise my clients to steer away from the marketing hype that is seen on social media pushing current 'must have' garments.  The point is that there is no point spending your money on clothing that does not align with who you are (physically and emotionally), and your lifestyle requirements. There's no way I'm going to take you into a store which doesn't match your budget or style personality. Having said that, clients are often surprised to find 'edgier' items of clothing in what they would have normally judged as 'mainstream stores'. A statement dress, that has the 'wow' factor you want, for a particular event, might be found in a store you would never have previously ventured into. I often hear, 'I thought I was too old to shop in this store', or conversely, "I thought they only had styles that suited 'older women'."  We really need to stop these outdated preconceptions about age and where to shop.  All that you need to know is that a professional, hardworking stylist will disregard any of that 'hype' associated with brands and trends, to look for garments that work for you.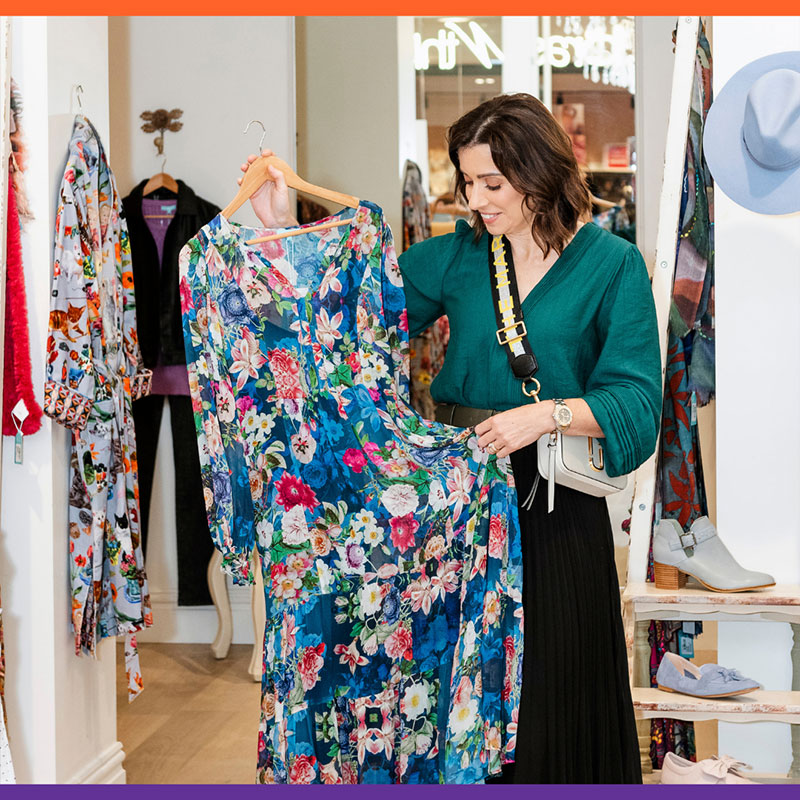 A statement dress that has the 'wow' factor you want for a particular event might be found in store you would never have ventured into before.
5. I have to look like a young skinny supermodel.
Are you kidding?  I work with clients who range in age from their 30's to 70's!  They can be any size or height – I'm not going to even give numbers for these because as you well know, the label on a garment can vary between stores and within a store!  Looking well dressed, or 'put together' is about creating balance and harmony, irrespective of your age, size or stature. I work with your physical proportions and complexion to select cuts and colours that are congruent with you. Women are particularly hard on themselves, and in my experience, they are very quick to point out what they perceive to be their 'flaws'.  Female objectification has not gone away and there is still a significant attachment to ridiculous cultural ideals about the female form.  The pressure to conform to apparent social norms, when it comes to the way a woman should look, at any given age, is outrageous but very real. We have a long way to go before we can shake this off, but the move to shift away from these untruths, starts within each of us, as women.   What I know to be true is that a great personal stylist will help you to see yourself with renewed objectivity.  That's why I believe so passionately in educating a client to look and feel comfortable and confident, as she is; there is no one like her and she is uniquely beautiful.  I do think good grooming and the way you present yourself is important, but in my book, it's the powerful way clothing and accessories can help you to show up to life, each day, that really holds value.  When you understand which garments are going to help you express who you are, and achieve the look and style you deserve, then the results speak for themselves. You can learn how to align what you wear with who you are.
As my motto says, 'Unfold your inner beauty and outwardly shine.'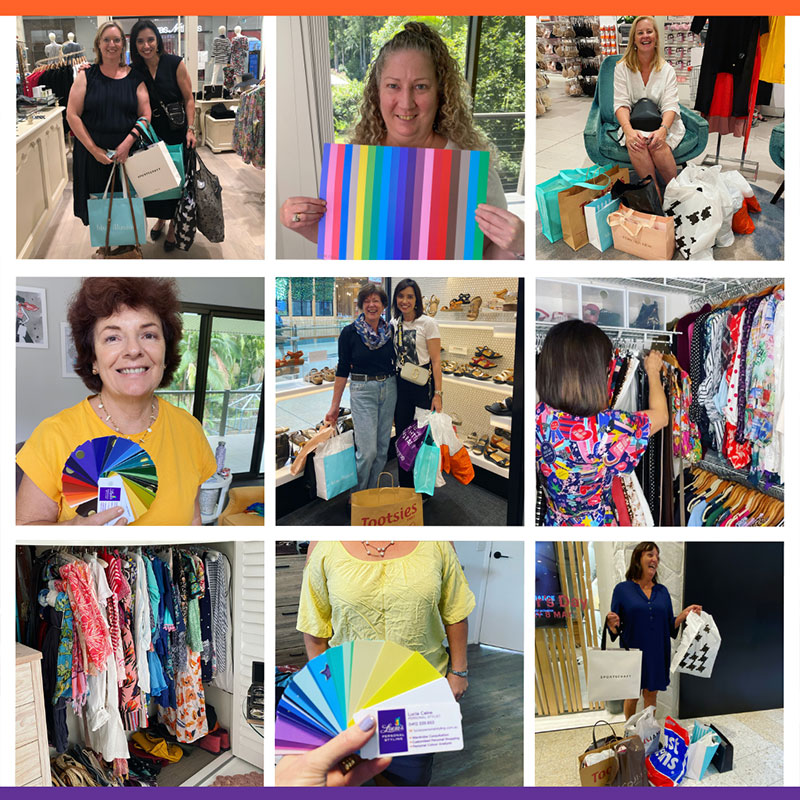 I work with real, every day women to help them harness the power of style and colour education, so they can dress authentically and confidently, igniting a positive self-image.