We all have unique body shapes, features and proportions.  Great style is about confidence.  A more positive self-image can be achieved when you discover how to create looks that are balanced, harmonious and authentically you. I haven't met one woman who doesn't have concerns about her physique.  A personal stylist can help you to understand, appreciate and embrace the shape that you have by selecting garments and accessories in styles and colours that elevate and enhance your natural beauty.
Styling a smaller bust doesn't have to be a dilemma.  I should know!  I am a B-cup size and have learnt how to enhance this part of my body when I feel like it so that is it in proportion with the rest of me.  At the end of the day, I was born like this – this is me.  Of course, there will always be particular cuts and styles of clothing that do not suit a smaller bust, and yes, it can be frustrating.  But just as there are certain shoes that don't fit, or waistbands or pant lengths that may not work for you, experience tells me that there are some great styling strategies that you can implement in order to provide solutions to dress your unique and beautiful shape.
What's important is understanding that you are not defined by one body feature, rather, you are the sum of all your features.  Creating an aesthetically pleasing outfit to look and feel great is about ensuring you 'know thyself'.  This means understanding elements like your vertical and horizontal proportions, height, weight, face shape, prominent features, to name just a few. When the sum of your features harmonises with the design and colour of garments and accessories that you wear, you will convey a beautiful silhouette.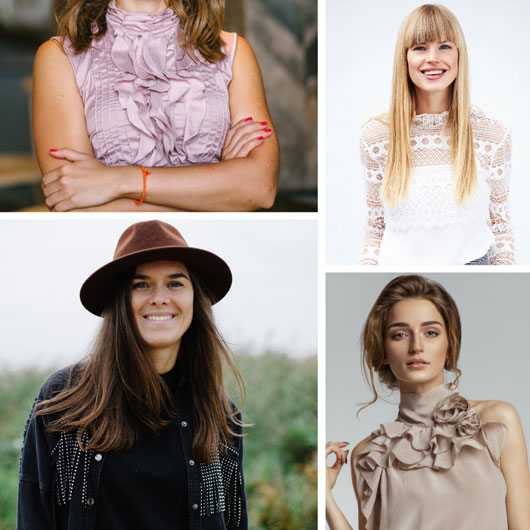 Embellishments on pockets, ruffles and lace add interest and create the illusion of extra volume.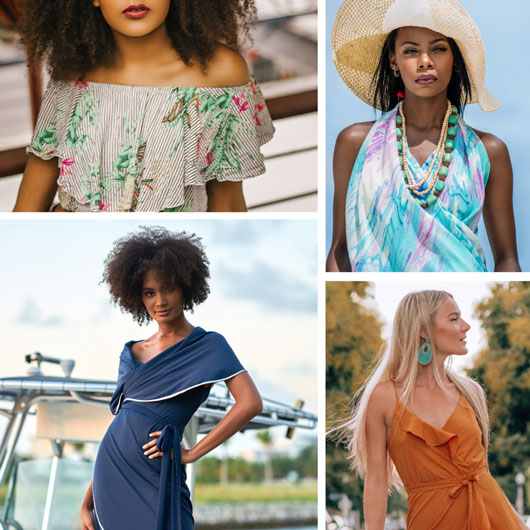 Flattering necklines combined with accessories will enhance a smaller bust.
If you wish to enhance a smaller bust, detract from it, or indeed show it off, and feel more confident, here are some of my tried and tested styling solutions for you.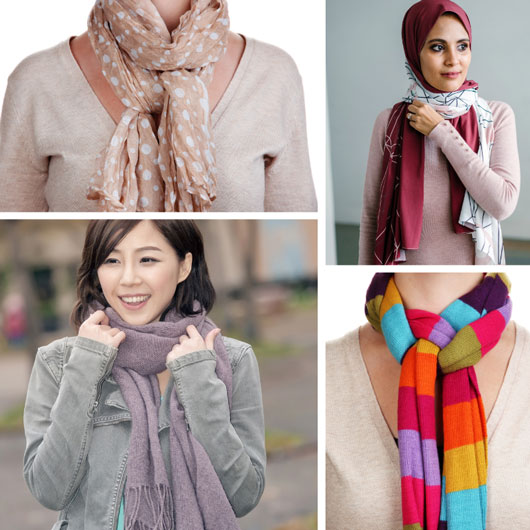 Scarves add another layer, colour, texture and volume.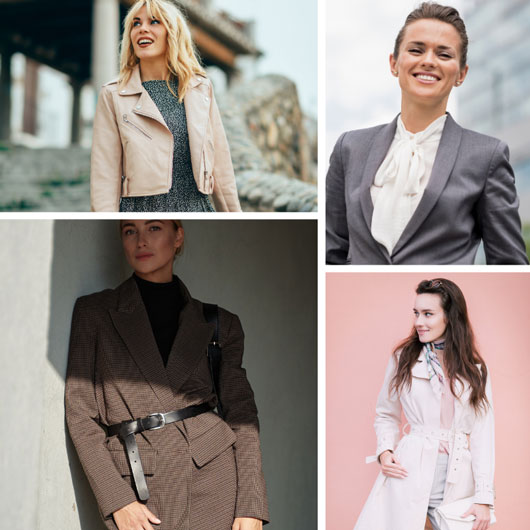 Layering garments and defining your waist will create a lovely silhouette.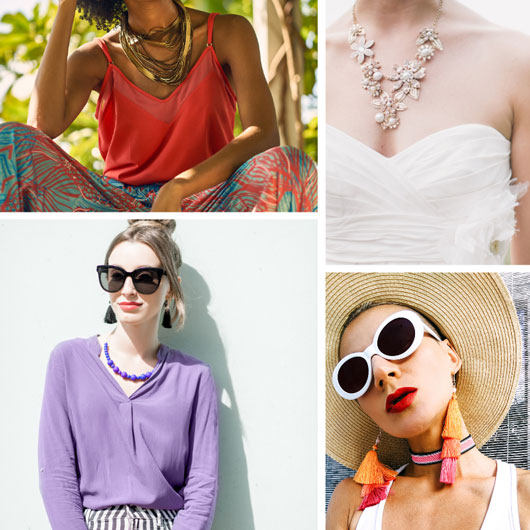 Add colourful necklaces, statement earrings, hats and sunglasses and enjoy exploring your personal style.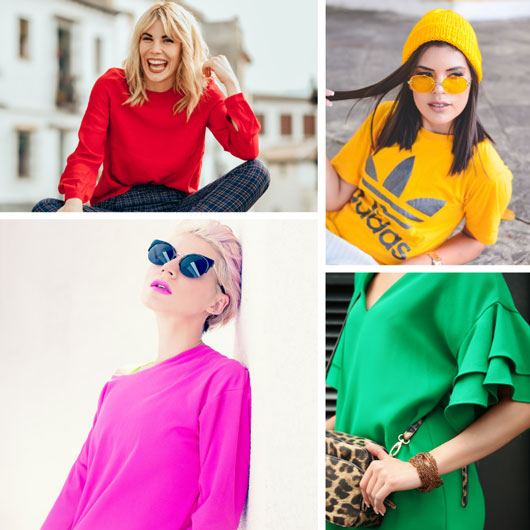 Wear your signature 'wow' colours.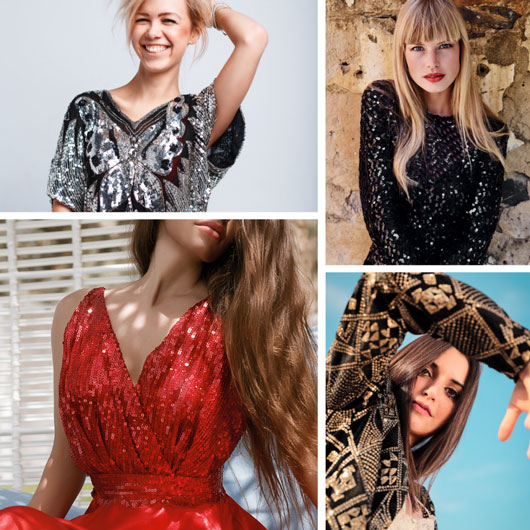 High shine fabric and metallics catch the light and accentuate curves.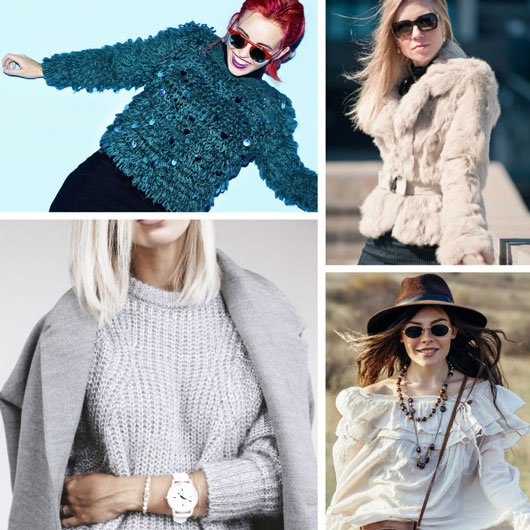 Textured garments add visual weight.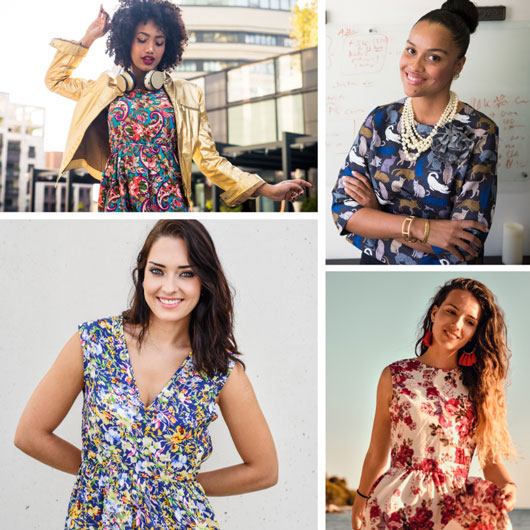 Select colourful busy prints and patterns that complement your colour direction.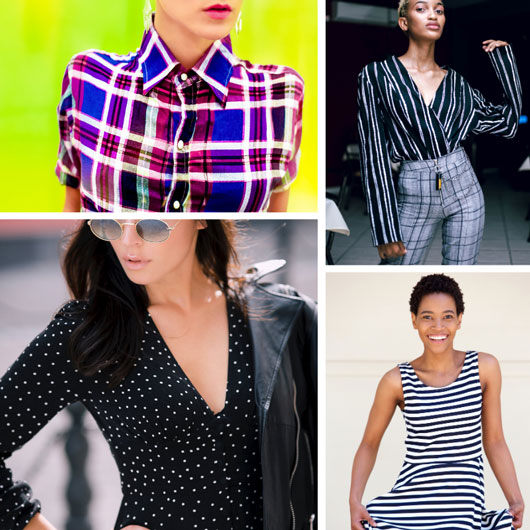 Spots, checks and stripes, collars and plunging V-necklines all work here – there are many options if you have a petite bust size.
Attractive bras, sheer fabrics and backless garments can be sexy, alluring and elegant.
So please don't lament over the size of your cleavage.  There's lots of benefits to having a small bust.  You can play sport and exercise easily without worrying too much about squeezing into a sports bra.  As you age, gravity won't effect you as much.  Sometimes, it's the little things that can have big advantages (pardon the pun); you can comfortably wear straps like cross body bags, longer necklaces and car seatbelts without discomfort. You can often wear shirts without worrying about the buttons popping and most importantly, you won't suffer from back pain.
Regardless of your physical features, the most important thing to remember about personal style is that it's all about wearing your clothing with confidence and a positive attitude.  You need to be authentically you.  This will happen when you know all the garments and accessories that suit your shape, colouring and personality; they should be comfortable and make you feel good.  Then, you will shine brightly. The essence of great style is within; as my motto says, unfold your inner beauty and outwardly shine.