Top five foundation items for your trans-seasonal wardrobe.
This month's blog is about setting up your wardrobe with five key foundation pieces that will take you from Winter through to Spring, otherwise known as the 'trans-seasonal wardrobe'. In fact, these five 'go-to' items of clothing are ideal to have in your closet for any season and I'll explain why.
The 'white shirt' (or, off-white/cream/ivory shirt, depending on your complexion.) This is a versatile and essential piece that works with many other items of clothing. You can wear it on its own with jeans tucked in, half-tucked, tied in a knot at the front, or left untucked and wear it like a tunic over leggings or tapered pants. If you like a shorter arm length, then roll up the sleeves, turn up the collar and add some colourful earrings. Wear it with skirts or more formal pants, layer it over a singlet shirt or camisole, or wear it underneath a knit. This is my number one recommendation for your wardrobe.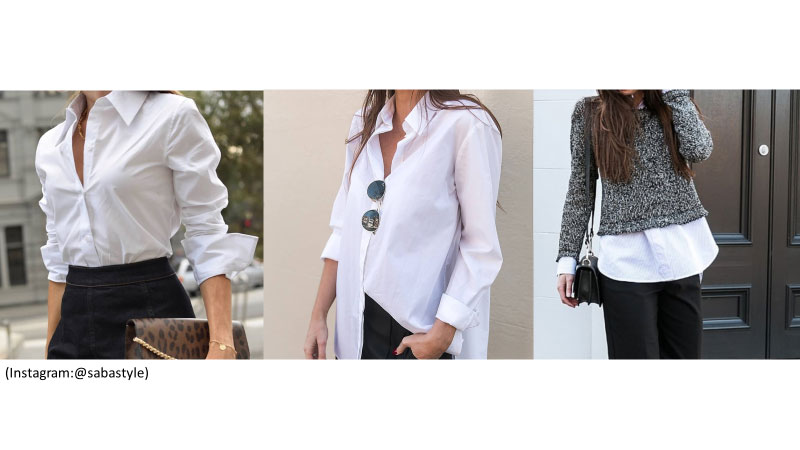 A pair of 'dark denim jeans or dark long pants' in black or navy work as a great base for mixing and matching. Choose a well-fitting pair of pants and depending on your body shape, opt for a mid- or high-rise waist band and a straight leg with minimal detail, so you can wear them for years. This way, they won't date as easily. Darker denim is flattering and more versatile and will work day and night.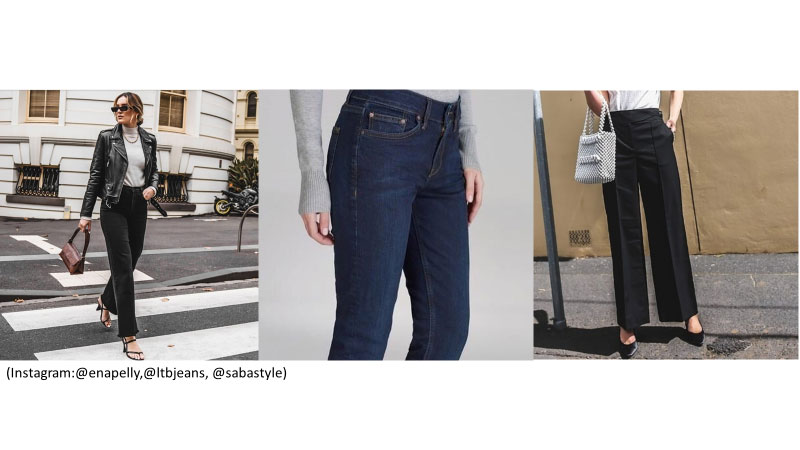 And if you prefer 'skirts', then the concept is the same; select a skirt shape and length that flatters your physical proportions (pencil, A-line, asymmetrical). A skirt that finishes at the knee, or just above, if you are more petite in stature, is most favourable to the eye. If you prefer a midi-length, ensure the hem of the skirt falls above or below the widest part of your calf. Be mindful of the heel height of the shoes that you wear as this may influence the ideal length of the skirt's hem. And if you don't like black or navy, select a skirt in a neutral hue that you feel will confidently work with what's already in your wardrobe. Get creative and pair these bottom halves with coloured t-shirts and tops, blouses, knits, sequinned bomber jackets (you may happen to have one), or more formal blazers and other jackets.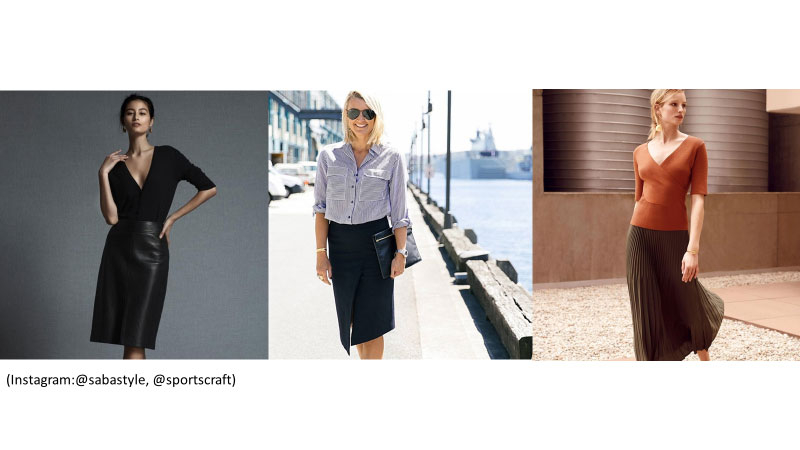 I love how a 'blazer' can instantly dress up a casual look especially when worn with a well fitted pair of jeans. There are so many options when it comes to selecting the perfect blazer in relation to the cut, fabric and print. So, again, select a style that fits you well. Keep it simple so that you can use accessories to dress your look up or down. There are many times when I have had to elevate the look of my outfit, running out the door to meet a client, a parent/teacher interview, or a work function and I've grabbed my favourite blazer; it automatically adds a level of sophistication and polish to one's overall personal presentation and style.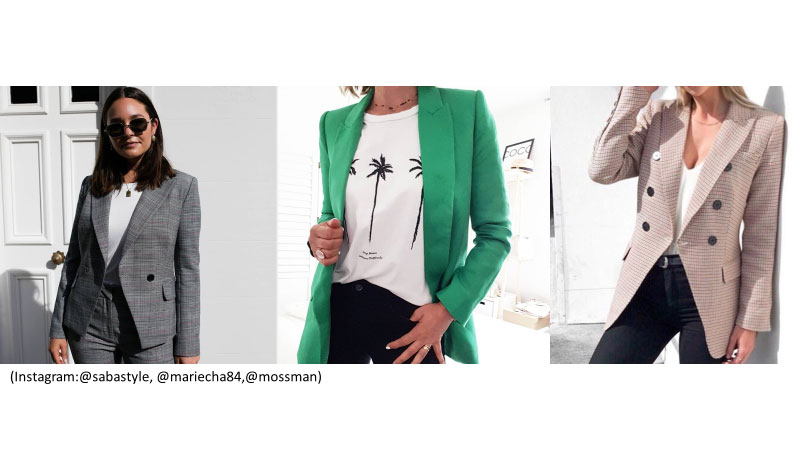 A 'scarf' is like a piece of jewellery and it can be the icing on the cake in terms of completing your overall look. It can instantly add colour and texture, drawing attention to your face, and foster your 'feel good vibes'. Obviously, in winter, the practical element of warmth is guaranteed, but given we live in a humid climate in Queensland, I often suggest selecting a good quality silk or cotton fabric scarf for breathability, durability and comfort.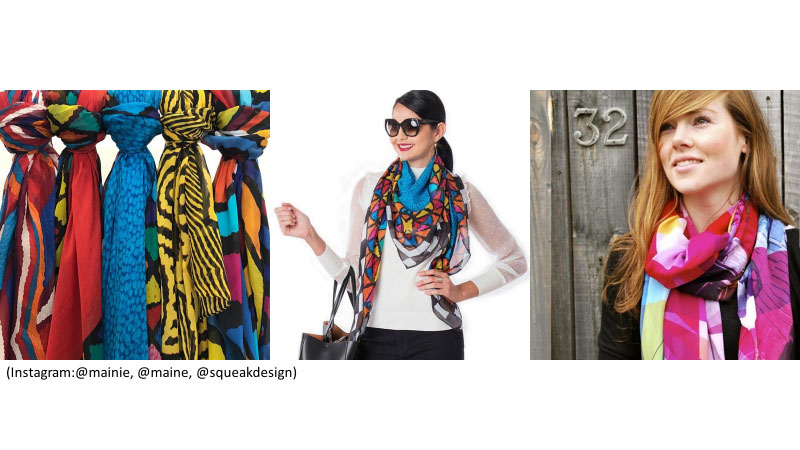 The elegant 'court shoe'. This is a versatile, smart looking shoe that looks great with jeans, skirts, shorts, dresses. There are a variety of options in terms of colour and shape, but most importantly, ensure you select a heel height, width and toe shape for comfort. A more pointed toe will tend to elongate your lower leg. But a patent rounder toe can be flattering too. If it's in within your budget, I think leather is the best option for comfort and durability, however, this of course, is a personal preference. It's a classic and feminine style of shoe that will complement and add an element of class to any outfit.