What is personal style and how can a personal stylist help?
"You wear the clothes, don't let the clothes wear you."
(Source Unknown)
Personal style is personal – it is about who you are and expressing that outwardly.
It's about feeling good.  And if you feel good, you will project a positive energy.
It is about self-acceptance and working with your beautiful uniqueness.
It's about looking natural, and feeling comfortable.
It should not be forced, and it's not always about following the latest trends. In fact, your style is often fluid and evolves as you develop and change physically and mentally throughout your journey in life.
Personal style is about listening to your intuition and having the courage to go with the flow, maybe taking some risks, trying something new, and aligning your inner self with your outer wear!  Your personal style should reflect your authentic self and my job, as a personal stylist, is to help you look and feel great about who you are, right now.
So, stop worrying about those 'bits' you don't like.  Turn off the 'what ifs' and the 'I need to' statements. Stop with the self-criticism and negative judgement.
"It's not about the size you wear but the way you wear your size."
(Source Unknown)
Lucia's top 5 tips to embrace your personal style
1. If it makes you feel good, wear it!
If you love bold coloured accessories, wear them!  If you love black and white and it works for you, keep wearing it!  If you cringe at the sight of anything floral, that's ok!  If you prefer dresses over pants, excellent!  More often than not, you have an innate understanding of what you 'like' and 'don't like'.  Stick with it!
2. Avoid hiding your best features
If you are curvy, wear clothes that show this off, regardless of the trends! Like them or loathe them, you have to respect the fact that celebrities like Sophia Loren, Marilyn Munroe and Kym Kardashian are examples of women who have been known to embrace their body shape. In physical contrast, the iconic Audrey Hepburn, epitomises simplicity, elegance and femininity, but she was also practical, favouring ballet flats over heels. Good on her! Personal style is particular to you – it is all about your distinctive physicality, personality, likes and dislikes.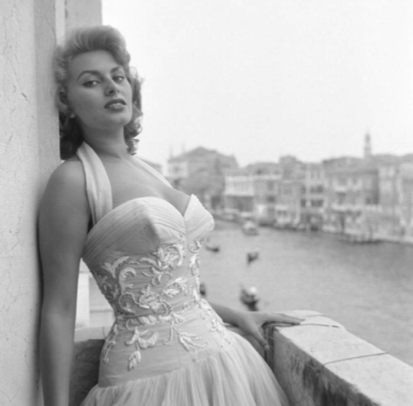 The gorgeous Sophia Loren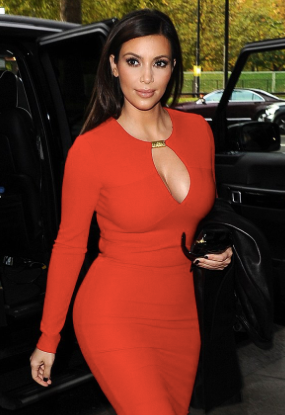 Kym Kardashian in a figure-hugging dress
3. Love who you are.
Ironically, the women who we uphold as those who exhibit 'personal style', like Audrey Hepburn, did not like their physical appearance. According to Audrey's son, Luca, in an interview with 'Vanity Fair', April 2nd, 2013, his mother could not understand why people thought she was so beautiful. He said, "she thought she had a big nose and big feet, and she was too skinny and not enough breast." The message here for all of us is that what we may view as our 'weaknesses' are in fact viewed by others, as our 'strengths', so why not accept our perfect imperfections and proudly stand up for ourselves. So I say, be your own advocate!
4. Be open to change and experiment.
Now, this might seem contradictory to the first point, however, this is where a professional, like a personal stylist, can help. Sometimes, it's hard to objectively 'see' what looks good on our own body, despite the handy accessibility of mobile phone selfies. A personal stylist is trained to suggest styles, cuts, colours and fabrics to specifically flatter your body shape, natural features, complexion, personality and lifestyle. Engaging a personal stylist will broaden your perspective and shift your understanding of what suits you. Furthermore, the implications of this are so positive because, not only will you enjoy 'seeing' a different version of you, it will improve your self-perception, projected image, and self-confidence that others will pick up on. Personal style does not discriminate, so regardless of your age, budget, or lifestyle, enjoy your life and make the most of who you are – because you are exceptional, unique and beautiful.
5. Remember that there is no one absolute rule when it comes to expressing your 'personal style'.
A qualified personal stylist can show you how to enhance your best features. An excellent stylist will gently guide you and encourage you to feel good about who you are today.
Whatever it is that you are looking for – whether it's a wardrobe overhaul, or adding back some new casual wear, work wear, or perhaps finding the perfect dress for a special event, I will help you look great and promote the very best version of you; I will ensure your clothes reflect who you are so that you feel comfortable and confident.
I will teach you how to select clothes for your body shape and what colours suit you best. I will also help tease out the real you, as we investigate and re-examine your likes and dislikes and match that with your personality, lifestyle and goals.
I want you to have a renewed sense of vitality and self-belief. I want you to walk out of your home knowing and believing that you look good, feel great and can achieve anything. Lucia's Personal Styling will unfold your inner beauty so that you outwardly shine.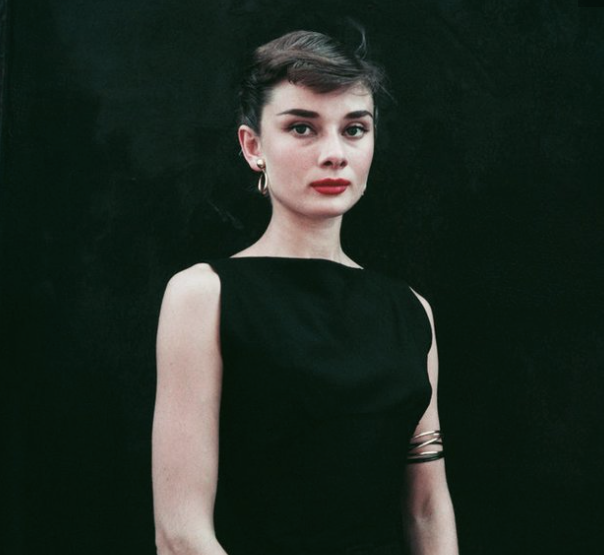 Audrey Hepburn – elegance personified
"The beauty of a woman is not in the clothes she wears, the figure that she carries, or the way she combs her hair. The beauty of a woman is seen in her eyes because that is the doorway to her heart."
Audrey Hepburn
References
Anisobi, J J, 9th November 2012, Nobody wears it better: Kim Kardashian showcases her famous curves in a tight red dress from her own fashion collection, Daily Mail Australia, viewed 7/1/2019, <https://www.dailymail.co.uk/tvshowbiz/article-2230478/Kim-Kardashian-showcases-famous-curves-tight-red-dress-fashion-kollection.html>
Dotti, Luca, Jacobs, Laura, May 2013, Audrey's Dolce Vita, Vanity Fair, viewed 5/1/2019, <https://stag-archive.vanityfair.com>
Ferrise, Jennifer, May 18th 2017, 9 Audrey Hepburn Style Quotes to Live By, InStyle, viewed 5/1/2019, < https://www.instyle.com/celebrity/9-quotes-prove-audrey-hepburn-had-best-outlook-style?slide=2864572#2864572>
Hlvaty, Craig, September 20th 2017, Vintage Bombshell Sophia Loren turns 83 years old, Houston Chronicle, viewed 7/1/2019, <https://www.chron.com/entertainment/celebrities/article/Vintage-bombshell-Sophia-Loren-turns-83-years-old-12209328.php>