What you need to know about shopping online
Spring is just around the corner and I've got a feeling many of you may be looking in your wardrobes and thinking, "I need to clean this out!", or "Nothing fits me!", or "I want to inject some new staples for the season ahead."  And I also know that some of you are not fans of shopping (for various reasons), so shopping from the comfort of your sofa seems like the perfect solution.
Purchasing online is becoming the new norm especially given these unique times when many of us are working from home due to the Covid-19 pandemic, are in lockdown, or simply want to avoid venturing out.  But I urge you to be cautious before you start adding lots of items to that 'cart'!
Working with my clients provides me with a unique and privileged opportunity to witness how they like to shop and what they are shopping for, when it comes to purchasing clothing and accessories.
As a result, this blog shares some constructive tips with you in order to make your online shopping experience a more successful one. I have created some handy hints below that have helped me to shop more effectively online, and I hope you will find these tips helpful too.
'Know thyself!' This is the first rule of thumb before you make an online purchase. I really must stress that it is essential for you to know your body shape, your style personality and the colour palette that best flatters your complexion before you purchase a garment worthy of hanging in your closet. And of course, it should be suitable for your lifestyle.  If you don't 'know thyself', then I encourage you to invest in a Style Consultation and/or a Personal Colour Analysis with a Certified Personal Stylist or Image Consultant who can educate and support you through the process of really understanding your physical proportions and colouring.  I have seen too many clothes in wardrobes, with tags still attached, to know for a fact that the number one rule is for you to know your physical self.  By this I mean, not just what size you are but your shape and particular body features that will impact the cuts, fabrics, colours and styles of clothing that will be most flattering for you.  This knowledge will become your 'super power'; start making your dollar count by confidently purchasing garments that serve you well and stop buying those that do not flatter you, and that don't make you feel great.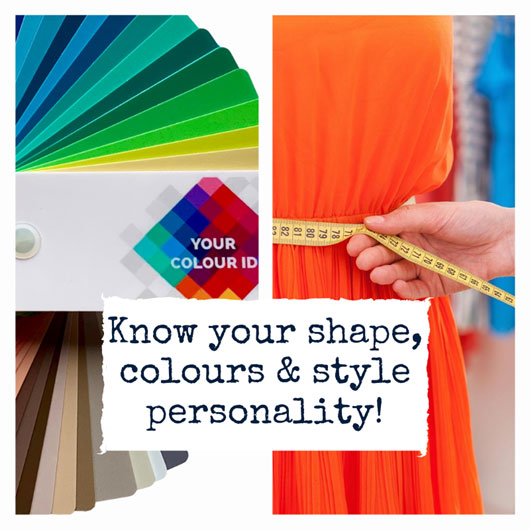 'Know thyself': seek the guidance of a professional personal stylist or image consultant to help support and educate you. For example, I offer a virtual personal shopping service which includes a video tutorial that enables you to click and purchase items directly. 
Be practical. It's very tempting to get caught up in the plethora of attractive, attention grabbing advertising and email invitations from fashion labels and online stores.  They entice you to view the 'must have new season collection' while you 'sign up and save 10%' or 'buy two and pay 40% on the second item' – you know the drill.  Now, I'm not advocating that you shouldn't get excited about the new fashions, colours and trends that are released throughout the year because fashion is fun, creative and interesting. I do this for a living and I love researching and keeping tabs on the latest looks.  I also know a lot of you find browsing through the latest fashion trends on social media quite enjoyable and even relaxing. That's excellent.  However, it's important to be honest with yourself and ask the very important question– 'What is the purpose of my new garment or garments?'  For example, do you require some comfortable low heel shoes for home and local outings?  Maybe you need some smart casual outfits?  Are your work clothes looking tired, too large, too fitted?  Perhaps some lovely blouses and skirts, even a new jacket is what's required? There are so many reasons why you might need help assessing your shape and colouring.

I had one client who went through major surgery for a health issue and had trouble doing up zips so she needed some new dresses that she could easily slip over her head when getting dressed in the mornings.

Another client of mine requested a Personal Colour Analysis because she decided to become a completely conscious consumer; she only wants to shop from second hand clothing stores and op shops.  For her, understanding her colour direction equates to personal knowledge ('know thyself') and therefore, the power to be far more discerning when shopping.  This means that when she is sourcing her vintage garments, she is now educated and informed and as a result, she is able to make confident choices when purchasing her clothing items.

A recent client decided that it was time to focus on herself and invest in a colour and style analysis. Having been through a significant life change, she realised that she needed to 'start afresh' and feel good about herself; for her, it made sense to assess her wardrobe, her colours and clothing choices.  She also wanted to update her eyewear and change her hair colour, so she knew the value of asking for professional guidance from an image consultant.

It doesn't matter what life change you have been through or are experiencing, what matters is that you embark on the 'next stage' equipped with the right information in order to make the best decisions.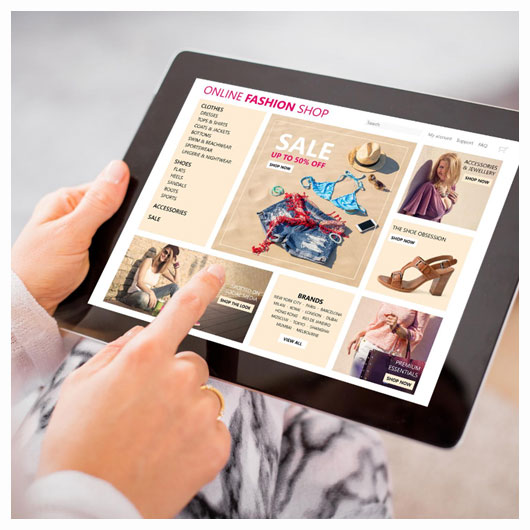 Be Practical: Avoid buying items primarily because they are on sale or because there's a 'special deal.' Unless it's a garment or accessory you need, stick with your initial intention.
Plan the details, then research. I'm keeping it simple here, but let's say for the purpose of explaining this point, that you need a white, long-sleeved shirt.  There will be lots of online stores with this item.  So, if you can confidently say you are all over the first point in this blog, and you know what purpose you need your shirt for, then it's also a good idea to know the details of the garment that you prefer.  What features of the garment will suit you best? Is it most flattering for you to have: a collar, a three-quarter sleeve, an A-line silhouette, should it be structured and fitted, or more loose and relaxed? Do you feel more comfortable in natural fabric?  Should the shirt be sheer, or not?, matte or low sheen?, with pockets, without?, a warm or cool white hue?, dry cleanable or able to be washed by hand?, timeless in its appeal?  And what about the ethical and sustainable manufacture of the garment – is this a priority for you?

When you know the answers to all of these questions, your next, most important consideration will be your budget.  What are you prepared to pay for this item of clothing?  Remember too, that more often than not, the price point of a garment reflects its quality.  The amount of money you are prepared to spend on your clothing is a personal but important decision.  I would like to think that when a garment finds a home in my wardrobe, I can comfortably wash and wear it again and again without it falling apart, particularly if I take care in adhering to the washing instructions and I hang it with care in my closet.  I also want to know that I am going to be able to effortlessly integrate it with other items to mix and match, that it will be a working sustainable piece that I love, rather than something that simply sits in my closet and gathers dust.  To me, that is not an ideal purchase.

Another one of my tips before purchasing an item of clothing is that if you think you can confidently wear this item with at least three others in your wardrobe and you will wear it 4 to 5 times a month (once a week), then that's a worthwhile investment.  When researching your ideal garment, don't forget to take advantage of a site's filters to narrow a search for a specific item and colour as you shop around and make comparisons.
Measurements.  Have all your measurements on hand and check the sizing of a garment before you purchase it.  Commonly, you will need to know your bust, waist and hip measurements.  Be aware of the differences between European, American and Australian sizing; there are many measurement tables that you can easily access online to help you. I also like to read any information about the size that the model is wearing, including the description of the garment including fabric composition, washability etc.
Read Reviews. I find it handy to read any reviews about a particular item of clothing that I am considering purchasing.  A lot more companies are including video material on their website to provide the consumer with more information about the design and look of a garment, even on different body shapes.  It's worthwhile viewing these videos because they will give you a better indication about the way a garment fits and how the fabric moves and looks on a body.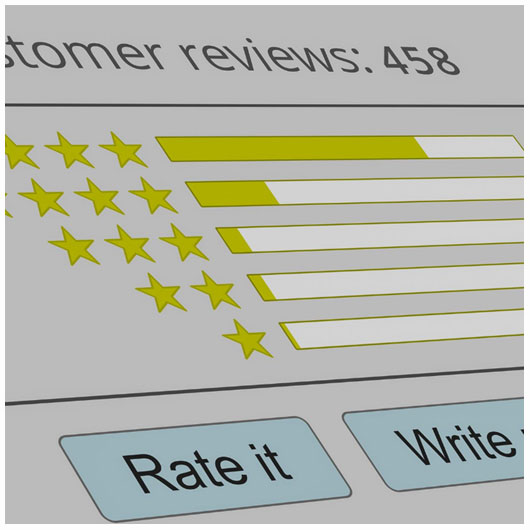 Read Reviews: It's worth reading customer reviews about the online store's quality control, sizing, fit, delivery and general customer service. 
Compare prices between stores. You may find the perfect white long sleeve shirt that you are after, is available at an online concept store like David Lawrence.  However, you may also find that same shirt on sale within a department store like David Jones, or vice versa.  This is where 'shopping around' online is a handy way to source the most competitive price available.  Look out for sites that offer free delivery, discount codes and the option of click and collect if this is something that appeals to you to keep the cost down by eliminating a delivery fee.
Check the Return Policy. It's often difficult to always determine the hand (feel/texture/weight) of the fabric of a garment, or the cut or fit.  And if the photographs aren't great, I have sometimes been caught out by the colour of a garment not matching what I had anticipated.  Therefore, you want to make sure that the company you are purchasing from has a reasonable and easy return system.  Zara for example, do not charge extra for return postage; you simply follow their online return process and print out a form that has the prepaid postage attached, ready to fix to the package that you are returning back to store.  This also saves dollars for you as the consumer.  It's also a clever way of enticing customers to buy again.
Check the delivery time. Some overseas retailers will take a lot longer to get your purchased clothing item to your door than others.  A lot of online stores will give you an estimated delivery date and tracking information.  This is helpful and creates trust for you as the consumer.  Frankly, I wouldn't purchase from an online store if this information wasn't available.
Secure Payment. Always pay using a secure service like PayPal. I am very reluctant to physically type in my credit card details unless the website of the retailer shows a locked padlock or symbol key at the bottom of the browser. I always take a screenshot of my receipt and file these on my phone for easy reference to show proof of purchase. It might be stating the obvious here, but never send your credit card details via email.  The other thing I like to do if I am buying from a seller that I am unsure about is to check their contact details.  I want to know that I can easily contact them via phone and/or email, but particularly by phone.  I'm a little old school but I feel more secure knowing that I can actually talk to someone if there is an issue with my purchase.  Sometimes, if there is only an email address, the turnaround response time can be lengthy, and you may need to persist with your queries.  As the saying goes, 'buyer beware'.  The location of the seller is important and where possible, I like to stick with Australian retailers, if possible.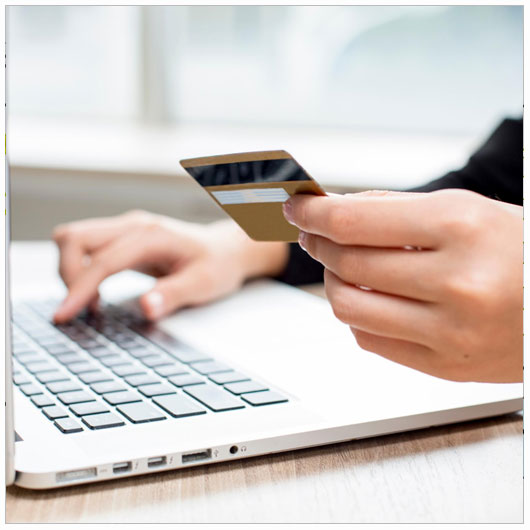 Secure Payment: Be careful manually entering your credit card details into a site.  Instead use an online financial service like PayPal that uses a secure internet account.
Be patient and check. When you are about to purchase an item, carefully read any terms and conditions and make sure there is a clear summary of the item you are buying. Check that you have clicked on the right size and colour of the garment you wish to buy – I've made that mistake before and been very disappointed with myself! Take your time and don't rush. The other tip I suggest is to wait 24 hours or better still, a few days, before you make a purchase.  This is a good idea for those of you who may be inclined to shop impulsively. Even if you find that 'perfect white shirt', it doesn't hurt to 'sleep on it'.  Be patient and wait to see how you feel about the item in the morning, or by the end of the week. If you still feel like the garment is a winner and it has ticked all the boxes, as outlined above, then it's likely to be a sensible and worthwhile purchase.
Online shopping can be overwhelming and tricky.  However, it can also be an efficient and effective way of buying items of clothing if you know what your requirements are, you are clear about the purpose of your garments, what your intention is and you know thyself! Happy online shopping.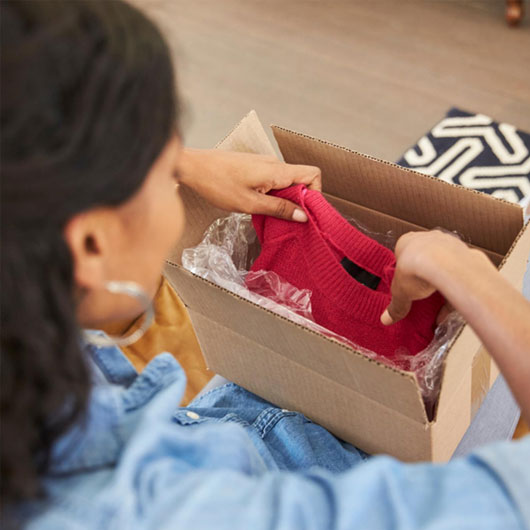 Be patient and check: Do the ground work first to ensure your online purchase is a positive and successful experience.